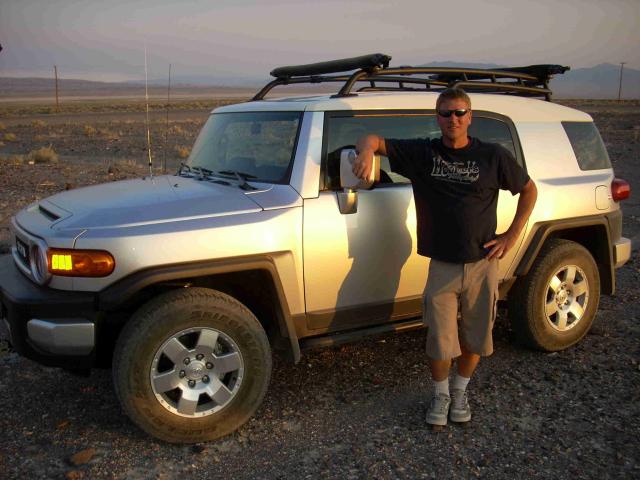 Crush's Contact Info
Crush (er.. Everette), was a great driver. For someone who has never flown hang gliders, Crush understands flying in the Owens Valley very well. He'll start down the hill after everyone has launched, keep good contact on the radio, understands good radio protocol, gives accurate and timely ground wind information, and knows the desert routes well, since it is in his backyard.
I would heartily recommend anyone wanting to hire him as a driver. His rates are quite reasonable as well.
You can contact Crush (you might want to call him by his real name, Everette Holland, though) at:
Phone: (949) 510-5296
email: evyholland _at_ yahoo.com *