Barney
Guacamole
Jellybean

See all the Pictures (Most were taken by Ande which explains why she isn't in the pictures).
---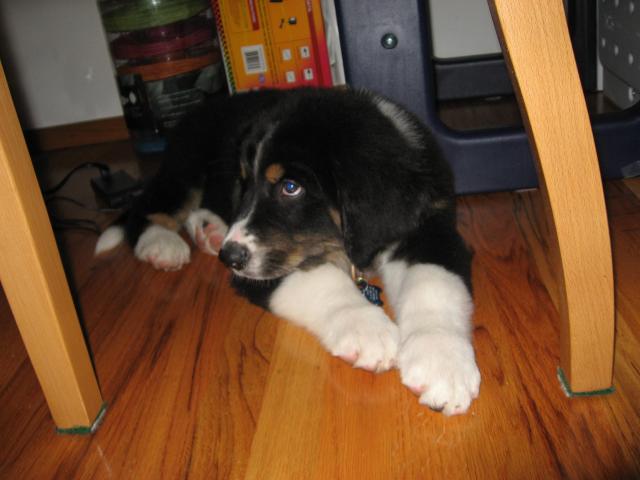 Barney came to live with us on Sept 16, 2007 after we decided to "just look" at a litter of 10 week old Bernese Mountain Dog pups. This was, of course, a futile exercise in self discipline. Barney won our hearts over with his mellow behavior and puppy breath. Ande has been talking about the puppy we were going to get for over a year and we finally got to make it come true.
Ande named him Barney Guacamole Jellybean Burns. I think he makes a better Barney than any purple dinosaur. Barney's father is a pure Bernese Mountain Dog (Berner) and his mother is half Berner and half Great Pyrenees.
He is destined to be a big boy... just take a look at those paws.
---