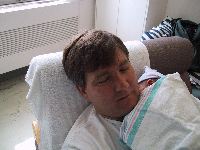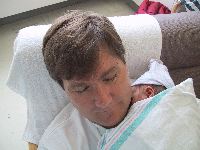 Daddy makes a great pillow.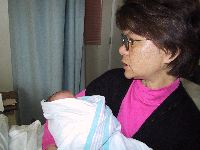 Lola Miel.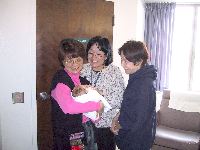 Lola Miel, Lola Cookie and Lola Evelyn. Adults are easy to keep entertained.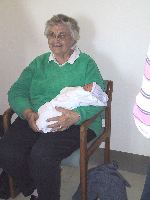 Grandma Burns. She seems to have done this before.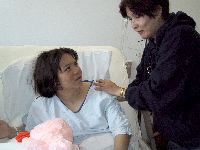 Mommy says, "You told me this was going to be easy!!!"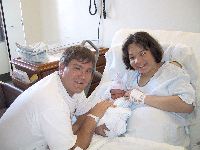 Proud Mommy and Daddy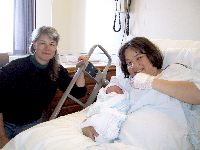 Mommy and Tita Marjorie.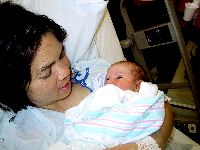 Mommy and me.
'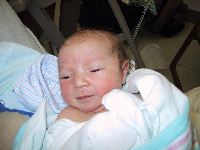 Ok... I've got a severe case of hat head here. I'm trying desperately to get control of my hands so I can rid my self of such silliness.